Wayte Travel is proud to Partner with Jersey Bulls.
Wayte Travel Management and Jersey Bulls have been successfully working together for over two years to ensure the safe and secure travel of both their players and visiting sides. Both organisations have recently signed agreements to ensure cost-effective travel will continue going forward.
We're delighted to work with the team at Jersey Bulls and our support spreads far beyond the travel arrangements. Previously this season Wayte Travel was delighted to be a match sponsor in the game between The Bulls and Sheerwater FC.
As well as this Saturday, providing advertising board sponsorship for the game hosted at Wycombe Wanderers, Adams Park Stadium.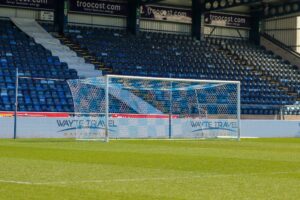 The work with The Bulls helps Sales Director, Garry Lloyd's work towards supporting local businesses, with Wayte Travel Management keen to work have mutual beneficial local partnerships to our offices in Jersey, Stoke-on-Trent and London.
You can read more about Garry's quest here.
Get in touch with us to partner with us for your business travel needs.