Wayte Travel Management
Over 40 years of business travel experience at your service
Over 40 years of business travel experience at your service
Management Information Reporting
Wayte Travel Management are proud to offer detailed Management Information Reports as part of their service offering.
Wayte Travel clients have access to various reports including; CO2  analysis by routes or traveller, Transaction reports, Invoice reports and Top supplier reports, all of which are included free of charge.
As well as the aforementioned business travel reports, Wayte Travel Management can provide a host of other custom reports, such as trip duration details, outlining how long individuals have spent in different countries based on bookings with Wayte Travel.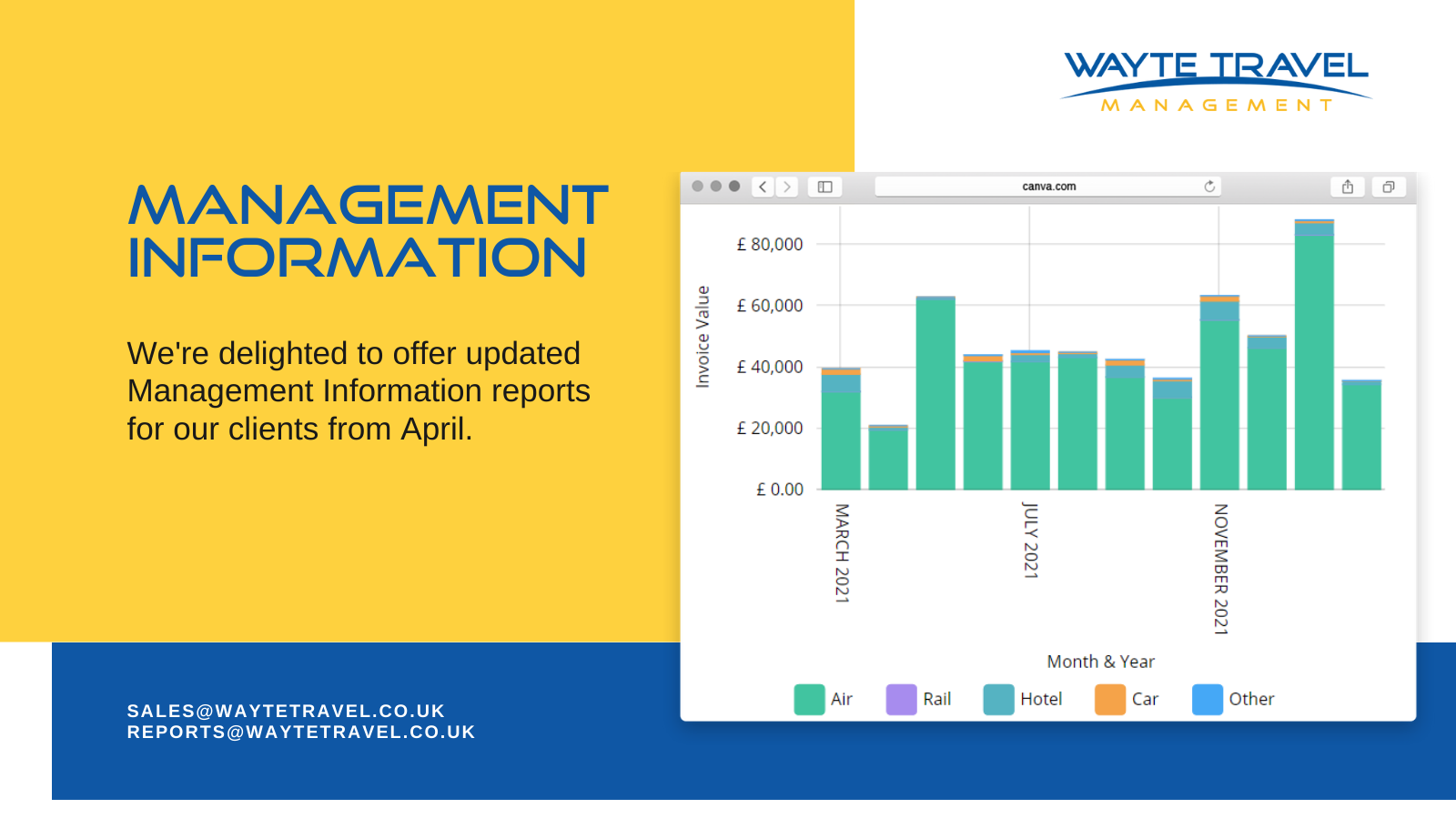 "I'd like to praise your out of hours service, which I have used a number of times, and your team member Nicky, in particular…"
Daniel O'Connor, Partner
Services
Wayte Travel Management are proud to offer a bespoke travel management offering, have a look at the rest of our services and get in touch to see how we can help.
Get in touch
If you have any questions about Wayte Travel Management's reporting tool, or you would like a quote for some custom reports, then please get in touch with us below.
Stoke-on-Trent Office
3-5 Glebe Street
Stoke-on-Trent
Staffordshire
ST4 1HS
01782 412431
Jersey Office
18 Britannia Place
Bath Street
St Helier, Jersey
JE2 4YS
01534 626500
London Office
141 Moorgate
London
EC2M 6TX
Wayte Travel 020 8810 0888
QCTM 020 3073 6657
Business Hours
Monday - Friday 08:30 - 17:30
Out of Hours (emergencies only) call applicable office number above