Over 40 years of business travel
experience at your service
About Wayte Travel
Business Travel Experts
Wayte Travel was established in 1903 and has specialised in business travel since 1980, providing access to the widest range of products and most up-to-date information. From our offices in Stoke-on-Trent, London and Jersey, we always go that extra mile to deliver a service second-to-none.
Our highly motivated and professional team ensure that all our customers receive honest, comprehensive and impartial advice, and that they benefit from our flexible, innovative approach and cost-saving benefits.
We continue to invest heavily in the latest technology to keep abreast of an ever-changing industry and to deliver the service our customers have a right to demand, from initial enquiry through to provision of resultant management information.
"We are very proud to have such a devoted partner, whose service has enabled our teams to focus on technical solutions whilst they have taken care of getting our people in the right place, at the right time and with minimal fuss."
Ed Bowen, CEO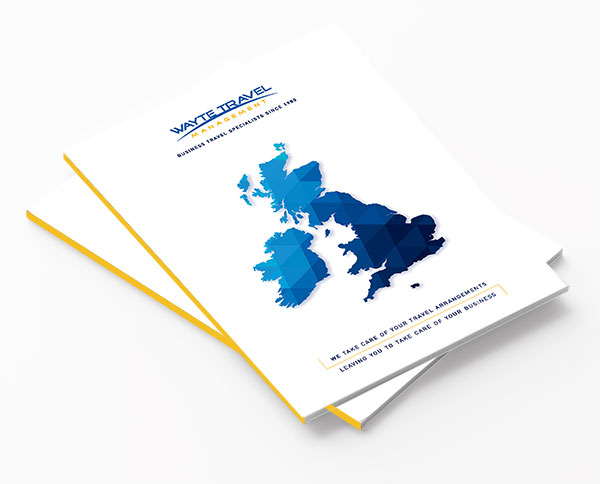 Our Brochure
Enter your details and we'll send you our Business Travel Brochure.
Why choose us
Our core travel management services are complemented by an impressive and innovative range of supporting and added value options that help you to manage your business travel policies and budgets more efficiently and effectively.
Whether you require full account management or a bespoke mix of our services, we can create the right solution to suit your needs.
One point of contact for all flights, hotels and other elements of travel
Superb personal service – no call centre, no call queuing
Lowest flights, hotel & car rental rates
Stoke-on-Trent Office
3-5 Glebe Street
Stoke-on-Trent
Staffordshire
ST4 1HS
01782 412431
Jersey Office
18 Britannia Place
Bath Street
St Helier, Jersey
JE2 4YS
01534 626500
London Office
141 Moorgate
London
EC2M 6TX
Wayte Travel 020 8810 0888
QCTM 020 3073 6657
Business Hours
Monday - Friday 08:30 - 17:30
Out of Hours (emergencies only) call applicable office number above